It tastes beyond the ordinary.
Serving delicious Nepalese and Indian Cuisines in the downton of Saint Charles, Illinois.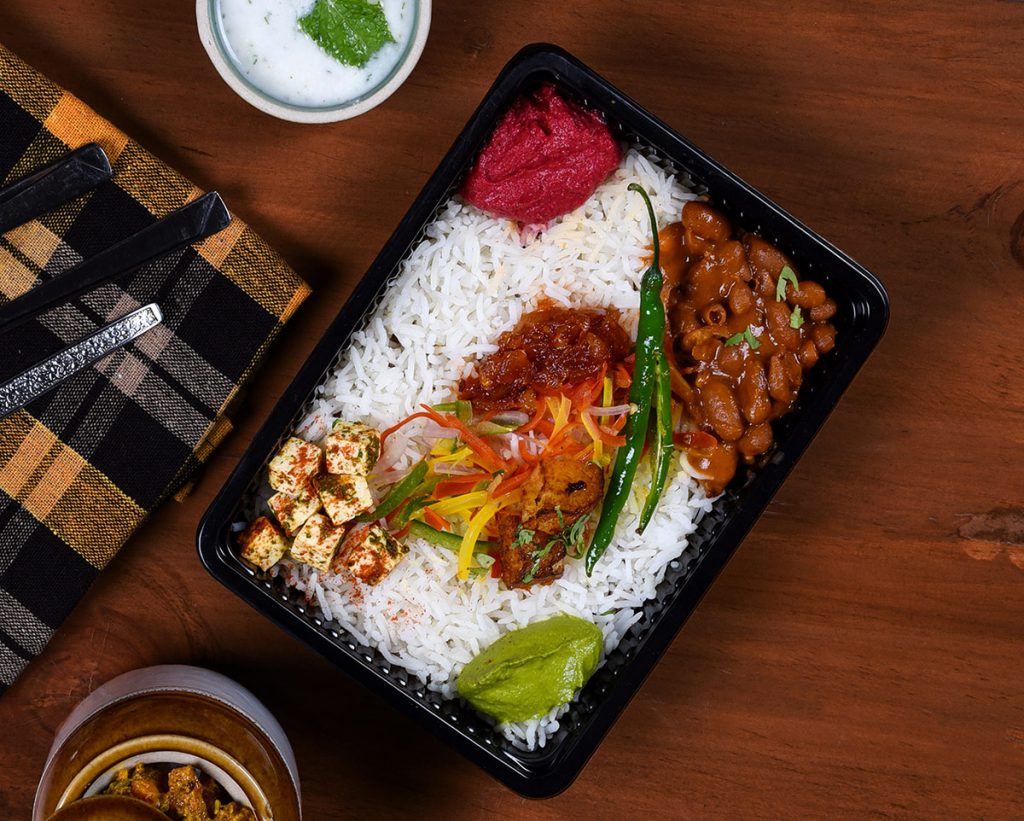 Express Lunch – $11.99
Avaialbe for To-Go Only.
One chicken entre, One veg entre, Rice and Naan Breads.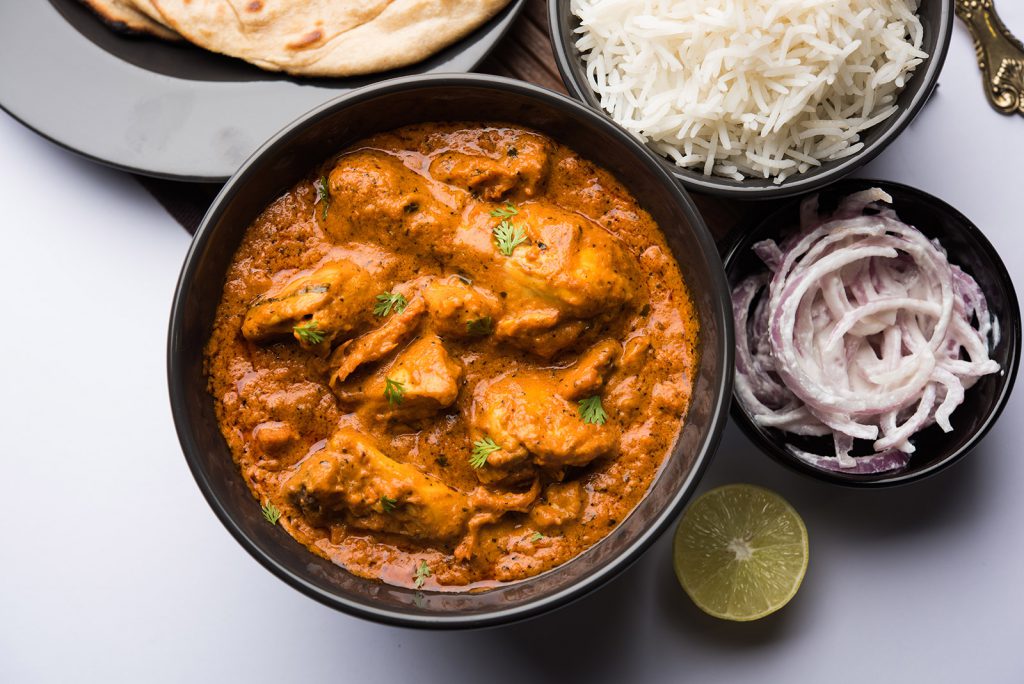 Chicken Makhani
One of our most favorite curry aka Butter Chicken is a mildly spiced chicken in a creamy gravy, goes well with tandoori roti, naan or rice.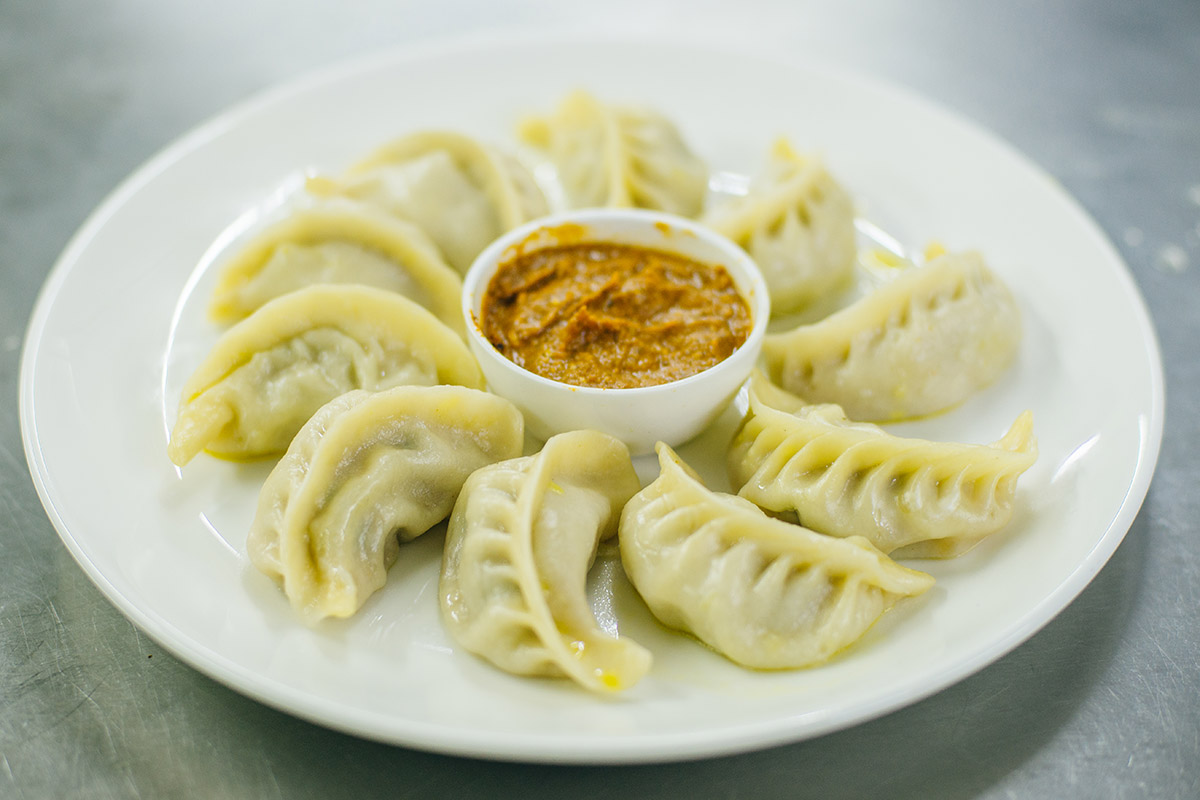 Momo
Momo aka dumplings is a very popular Nepalese cuisine. Momo tastes best when eaten hot with achar. A great starter for any meal or a meal in itself.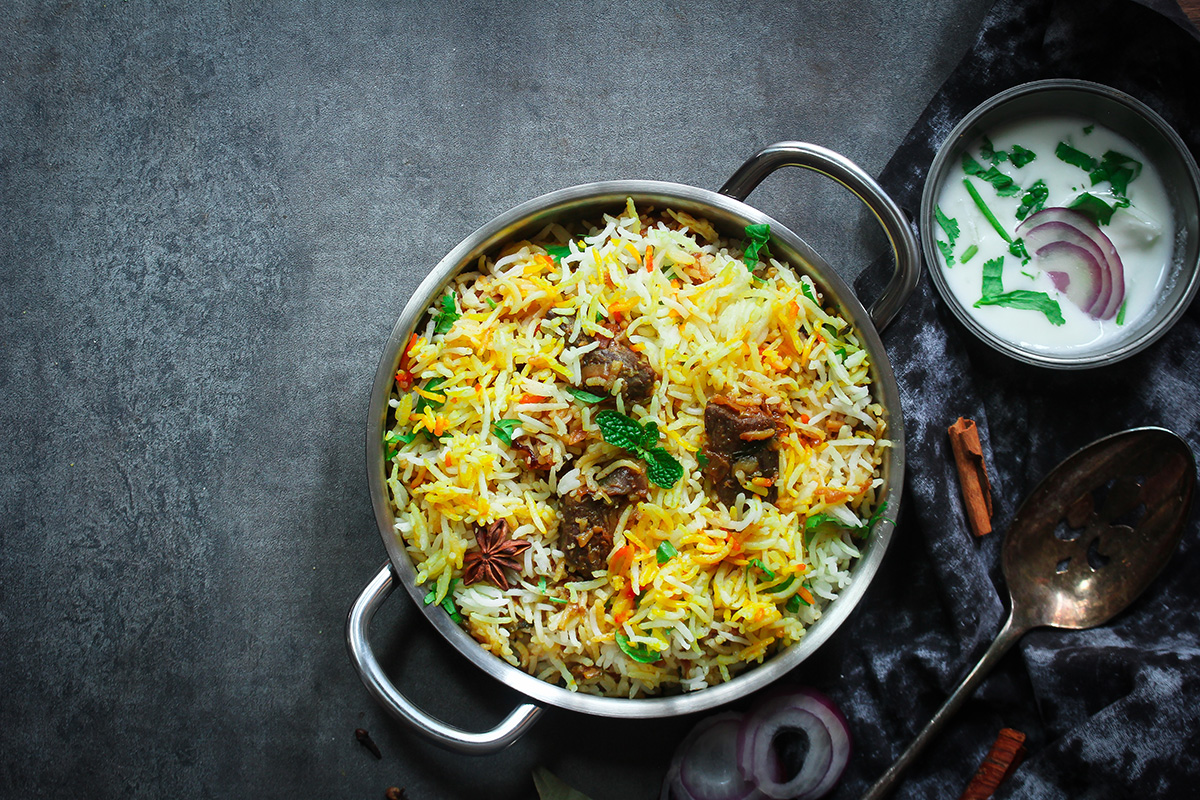 Biryani
Slow cooked basmati rice mixed with authentic Indian spices with an option of veg, chicken, goat, lamb and prawn.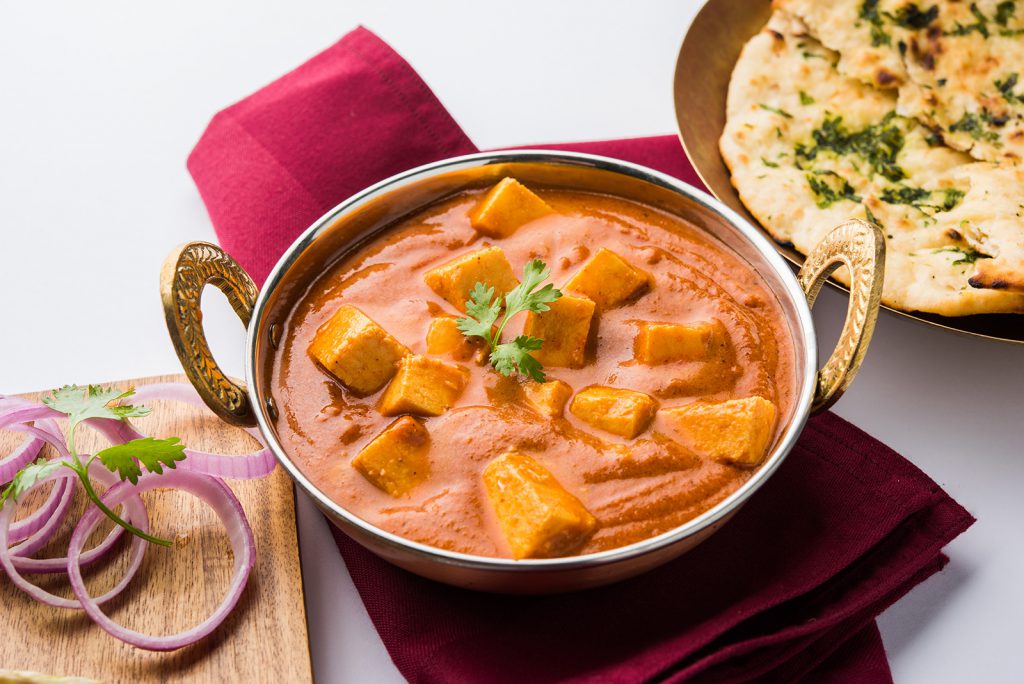 Paneer Makhani Masala
Paneer Makhani Masala is a flavorful and aromatic curry, made with marinated and grilled paneer cubes simmered in a rich onion tomato gravy along with warm spices. It's a vegetarian alternative to the famous Chicken Makhani.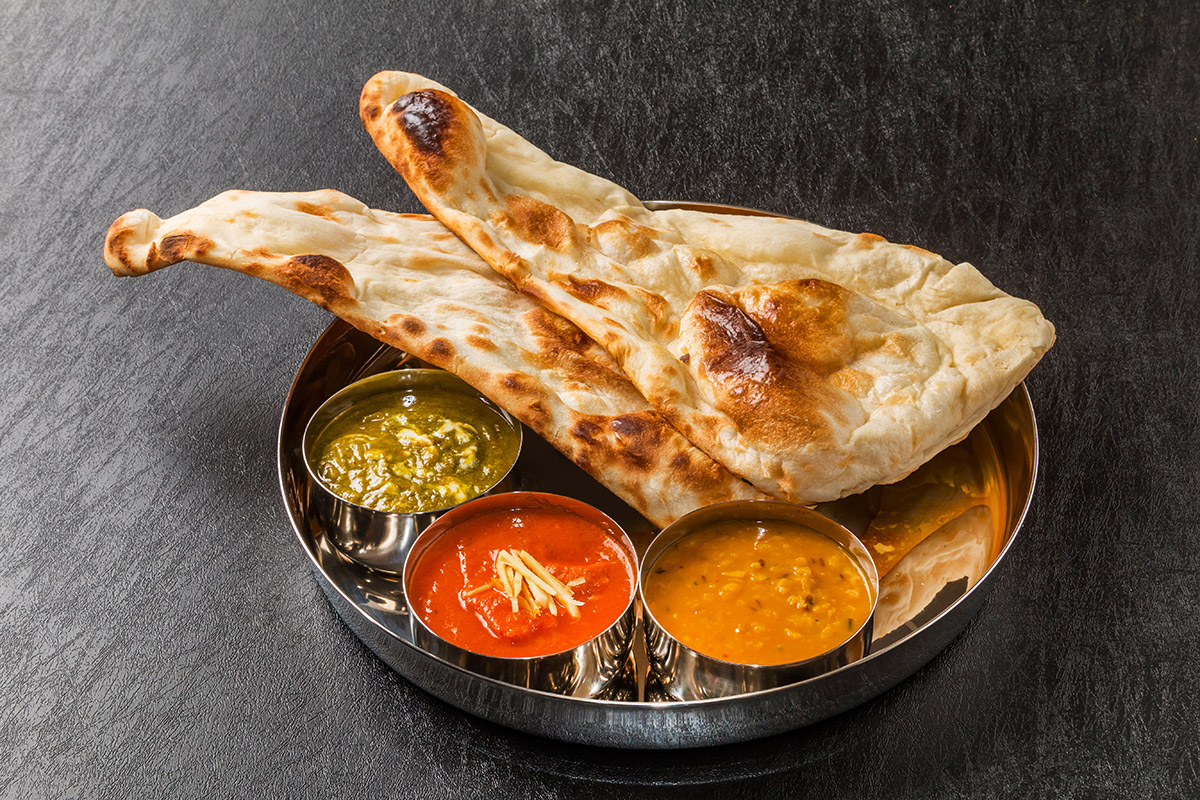 Tandoori Naan
Our naans are made in clay oven and tastes best with any curry or daal.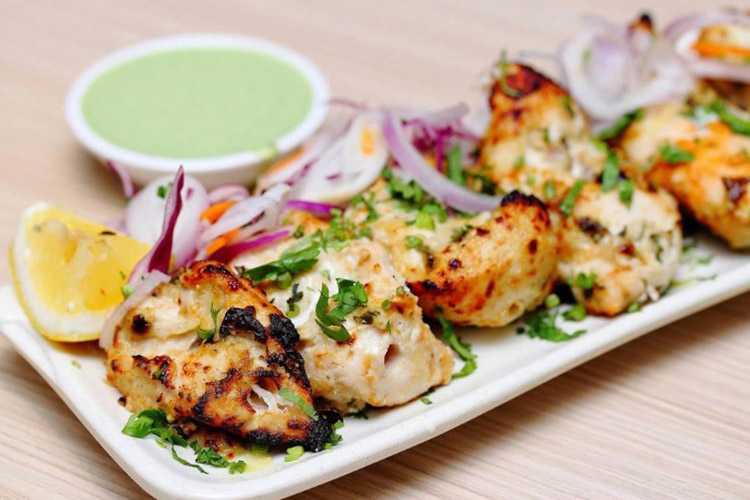 Chicken Kebab
One of our most favorite curry with mildlly spiced chicken in a creamy gravy.
Samosa
Deep fried crispy outside and spicy soft mixture of potato and veggies inside.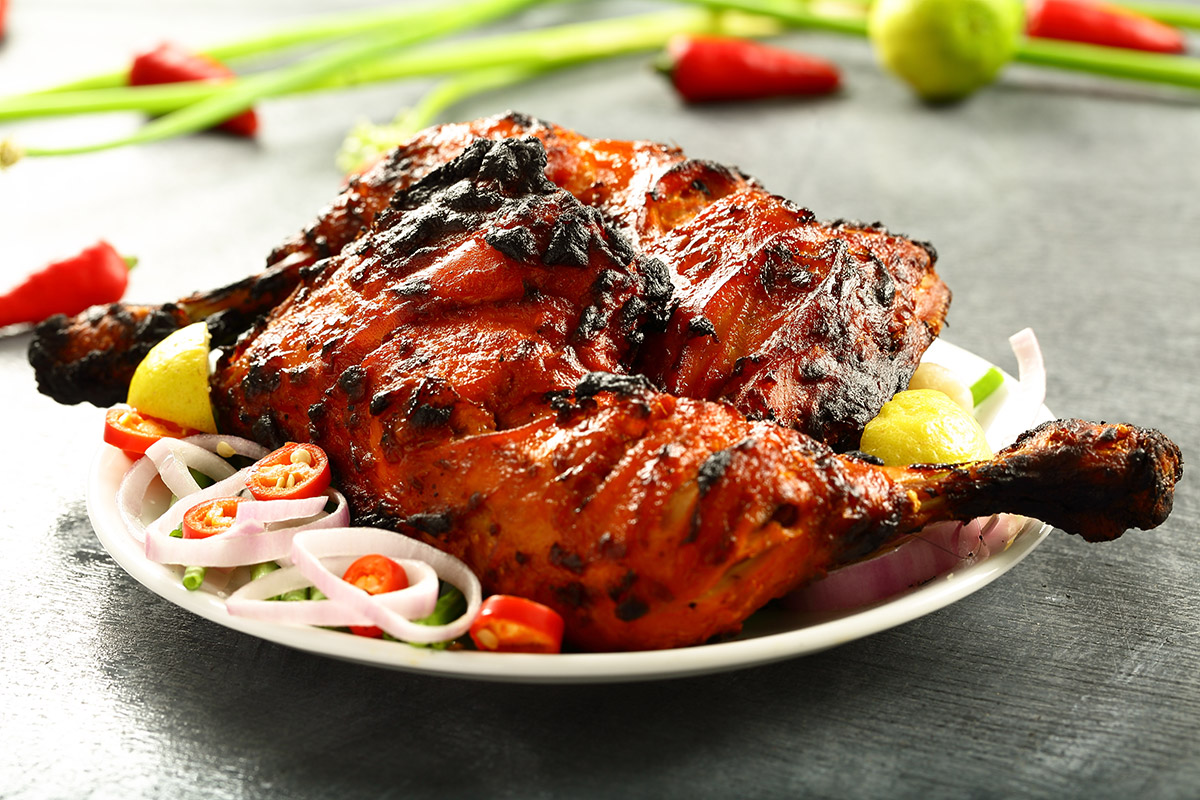 Chicken Tandoori
Chicken marinated in traditional tandoori spices is roasted in a clay oven.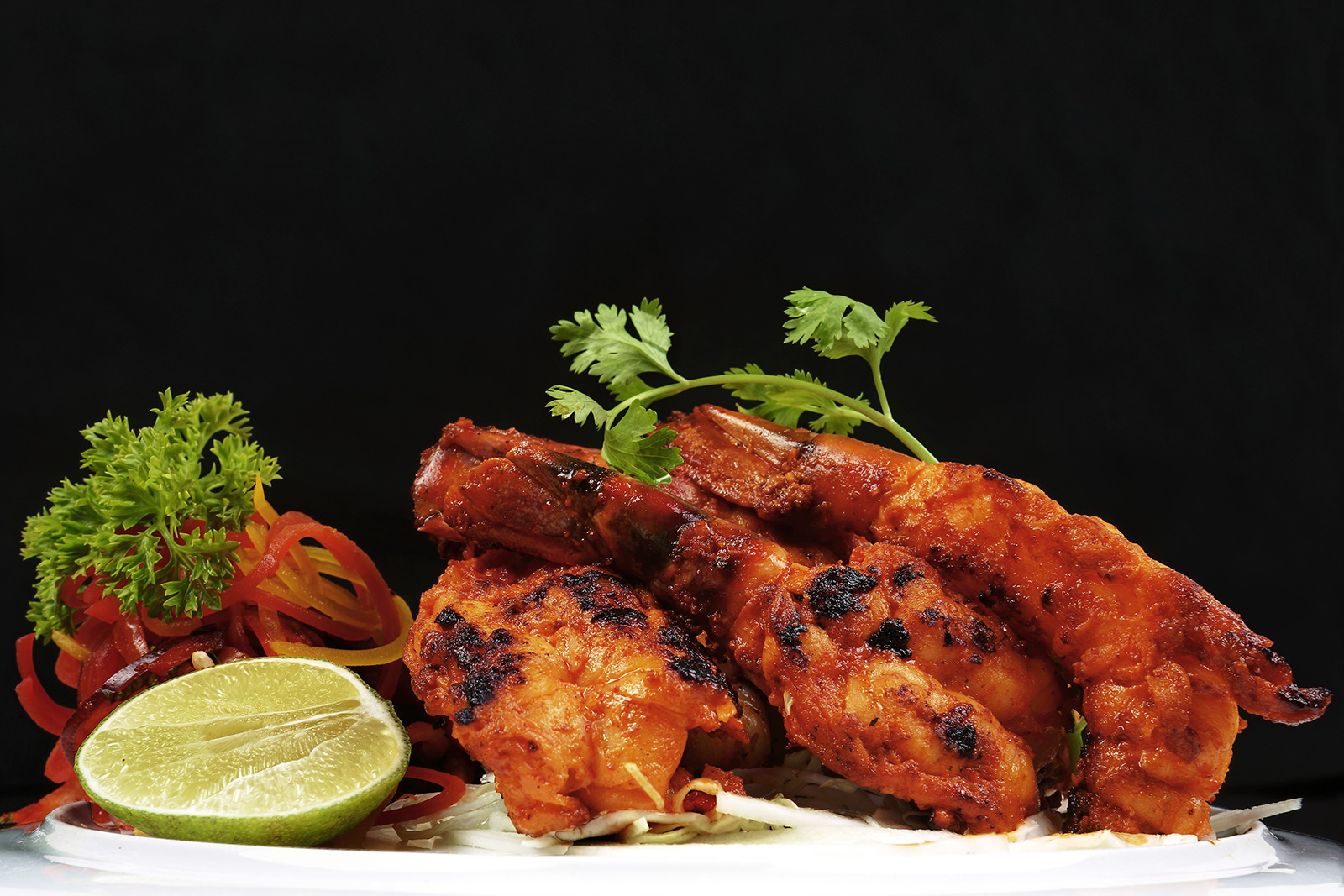 Tandoori Prawn
Prawn marinated in yogurt and other Indian spices cooked in clay oven.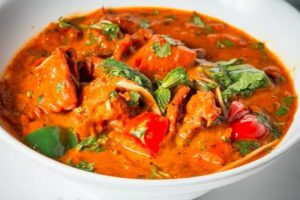 Chicken Tikka Masala
Marinated boneless chicken roasted in Tandoor and cooked with a sauce, garnished with ginger, and cilantro.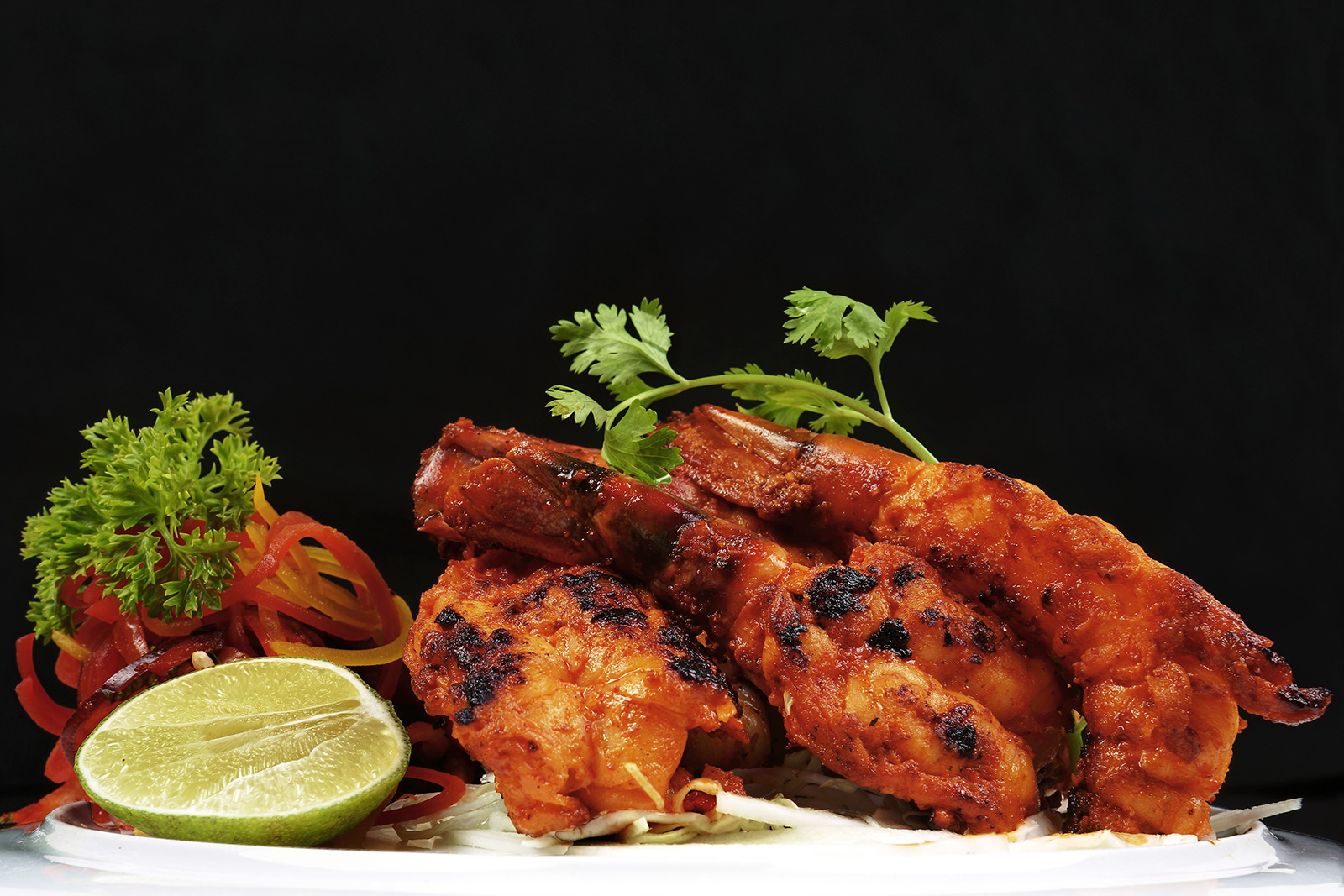 Big, juicy, fresh, firm and perfectly grilled Tandoori Prawn bursts with amazing flavors. 
Prawns are marinated overnight in a mixture of yogurt and Indian spices and cooked in a Tandoor. 
Chef's Special Veg Thali
Nepalese style value meal for 1 – $21.99
A complete combination of vegetarian  platter with Vegetable Korma, Garden Spinach, Jhaneko dal, Mix Vegetables, serve with Rice, Roti, Raita and Kheer.
(Not available for Carry-out)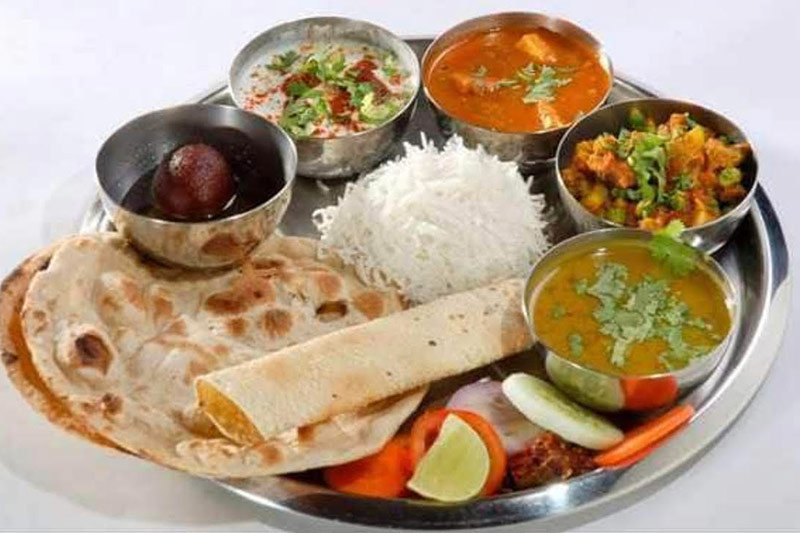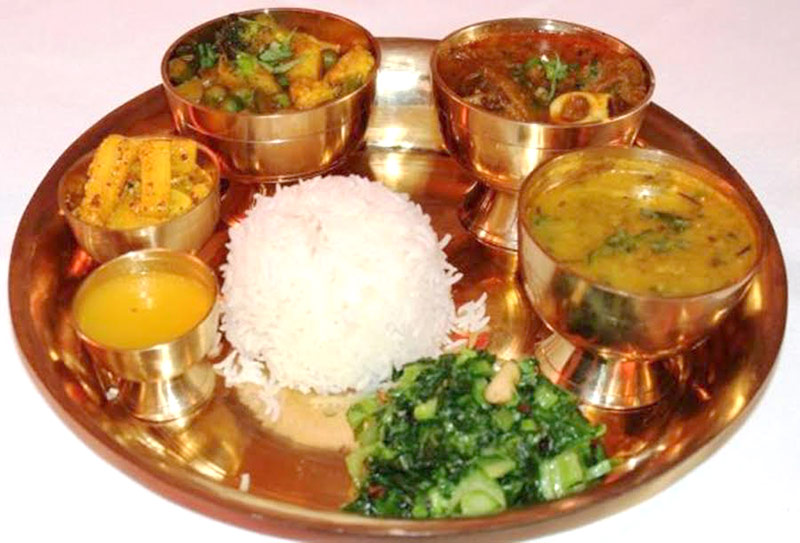 Chef's Special Non-Veg Thali
Nepali style value meal for 2 – $33.99
A complete combination of non vegetarian platter with Chicken tikka, Lamb tikka, Tandoori chicken, Khasi ko masu, Kukhura ko masu, Jhaneko dal served with Rice, Roti, Raita, Salad and Kheer.
(This item is not available for Carry-out)
The hospitality of the Nepalese and Indians is legendary. In Sanskrit literature, the famous words "Atithi Devo Bhavah" or "the guest is truly your god" is our motto. We believe that we are honored if we share our meal times with our guests.
Welcome to Taste of Himalayas Restaurant, which is conveniently located in the heart of downtown St. Charles. We have been serving unique and authentic finest cuisines from the Himalayan country of Nepal and India Since 2007.
We use the finest vegetables, meats and seafoods which are fully flavored with authentic spices and modest herbs to provide a culinary experience to all of our guests.
We believe that food is a celebration of life and that traditional foods are an enduring part of our culture. We serve traditional Nepalese and Indian cuisines with devotion, elegance, and grace. We are proud to cook traditional meals from recipes perfected from over thousands of years.
Our food is prepared using the finest seasonal ingredients in our kitchens by our specially trained chefs. Good food has the ability to delight your sense of taste and leave you happier. Our menu features a large range of vegetables, meats and delicious desserts from the land of the Himalayas. You can always expect a great food at Taste of Himalayas.
Address
110 N 3rd St, St. Charles, IL 60174
Hours
Tue – Thu  11am – 2pm, 4pm to 9 pm
Fri & Sat 11am – 2pm, 4pm to 9.30 pm
Sunday 11am – 2pm, 4pm to 8.30pm
Closed on Monday